ACCIDENTAL MYSTERIES: PRESENTATION BY JOHN FOSTER
SATURDAY, JULY 7TH, 7:00 to 9:00 PM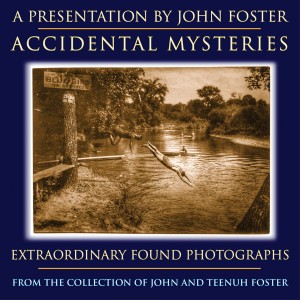 In the Spring of next year (2019), the Saint Louis Art Museum will be exhibiting 150 images from vintage vernacular photography collection of John and Teenuh Foster. Join us on Saturday, July 7th at 7pm to hear John discuss the images to be exhibited, as well as how he selects the anonymous images for their collection. The talk will include a slide lecture with dozens of images from the collection.
Wine and light appetizers before and during the presentation.
Tickets are $15 per person, limited to fifty guests.