Invited by a landowner to his remote wooded property to visit what he is certain is an Osage burial site, I began to be convinced he is correct: "The mode of burial among the Osages was to place the corpse in a sitting posture on the ground, at most only in a slight excavation, and pile around it a heap of stones for its protection. When the early settlers came here many such graves were seen in which the skeleton was remaining intact, and in some instances the flesh scarcely yet having entirely disappeared."
Imagining a scene made dramatic by dark cedars, sketches in my sketchbook coalesced into a vertical composition, hopefully giving weight to the figure below.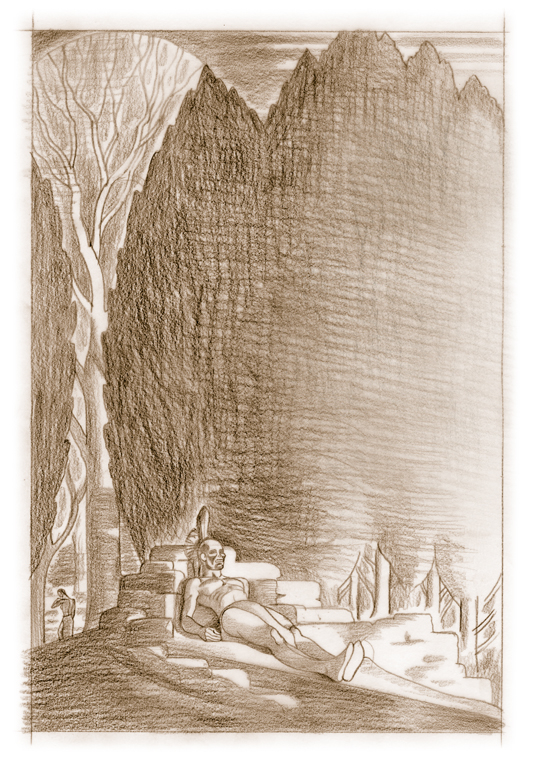 After further sketching from the model, it became more important to show surrounding figures and their activity, shifting the composition to a horizontal scene.
Making apologies for a somewhat fantastical view and pushing the storytelling, illustrative side was enjoyable.